DEDICATED TO EMPLOYEE BENEFITS
​George Chimento and Rob Webb are former partners in large Boston law firms. They focus solely on ERISA, executive compensation, and employee benefits.
Both Rob and George are ranked as Leader in their Field by Chambers, the international rating system used by general counsel here and abroad. Each has the highest Martindale Hubbell rating.
The Firm's clients are among the finest in the Eastern United States. Some are listed on the New York Stock Exchange. The Firm also represents the largest mutual bank in New England, major hospitals, medical foundations, important tax-exempt organizations (including higher education), closely held companies, senior executives, multiemployer pension plans, private medical groups, investment advisors, brokers, and a governmental authority.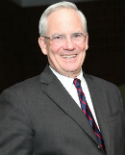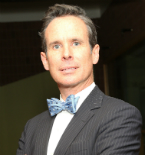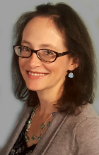 George L. Chimento   Robert D. Webb       Jessica Stanford
THE FIRM'S SPECIAL SKILLS
The Firm counsels officers, executives, compensation committees, and boards. We work well with referring professionals, because we value the client knowledge they bring to the engagement.
The Firm's attorneys are known for:
-Expertise in design and administration of benefit plans, including health plans (insured and self-insured), 401(k), 403(b), 457, defined benefit, ESOPs, cafeteria, HSA/HRA programs and other fringe benefits;
-The necessary sophistication to deal with high level senior executives, boards, committees, and financial advisors, and mastery of difficult tax statutes, like 280G, 3121(v), and 409A;
-Special expertise in guiding the pre-transaction process, which may involve development of change in control arrangements, renegotiation of compensation contracts, and the diplomacy needed when dealing with persons who may be terminated in the transaction;
-Thoughtful advice to investment committees and trustees for typical investment and also for private placements involving assets here and abroad;​ and
-Creativity when addressing the special liabilities employers incur when contributing to multiemployer pension plans.
Blank
Blank